614,000 TRY
Category:
Apartments for Sale or Rent
Finishing Type:
Super Lux
Posting Date:
Thursday, March 8, 2018
Property Information
A 2 bedroom 81sqm residence apartment located on the 8th floor in a 14 storey building in the fast developing area Kagithane, located close to central Istanbul.

ROI = 13 years.
Rental Yield = 8,1 % .

GENERAL FEATURES:
● Title Deed Type: Freehold Title Deed
● 24 hour security and security cameras system.
● Indoor parking, Indoor and outdoor children's play park.
● Fitness Center, meeting room.

Some places away from the building:

● Sapphire, Özdilek, Kanyon, Metrocity shopping centers in 1 km range destence.
● Metrobus station 4 km.
● Metro station 500 m.
● Taksim Square 5 stations by using Metro.
● Ataturk Airport 21 km.

To view the property or for further details please call
Property Location

Contact Information
Kindly tell the advertiser that you're calling him using
Report this property
Find the location of the property by map in منطقة الليفينت - Kagithane - Istanbul - Turkey
Rate This Property:
(أقل)
(أعلى)
New Ads
Premium Ad
Premium Ad
A Brand New 1 Bedroom 78 sqm residence apartments located in a new residence building, in the popular area of Esenyurt in Istanbul. ROI = 12 years. Rental Yield = 8,67 % . GENERA...
409,000 TRY
Esenyurt - Istanbul
78 Sqm
1 Room(s)
Super Lux
Negotiable
409,000 TRY
Request a Call
Send Message
SMS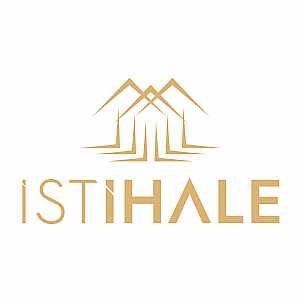 Istanbul-Basin Expres...
100,000 USD
Bagcilar - Istanbul
83 Sqm
1 Room(s)
Installment
Negotiable
100,000 USD
Request a Call
Send Message
SMS
Post a Property
More Properties in Kagithane
All Rights Reserved
semsarturkey.com
2017 ©
semsarturkey
Is not responsible for the real estate published on the site and is not an intermediary in any purchase or sale through the site.